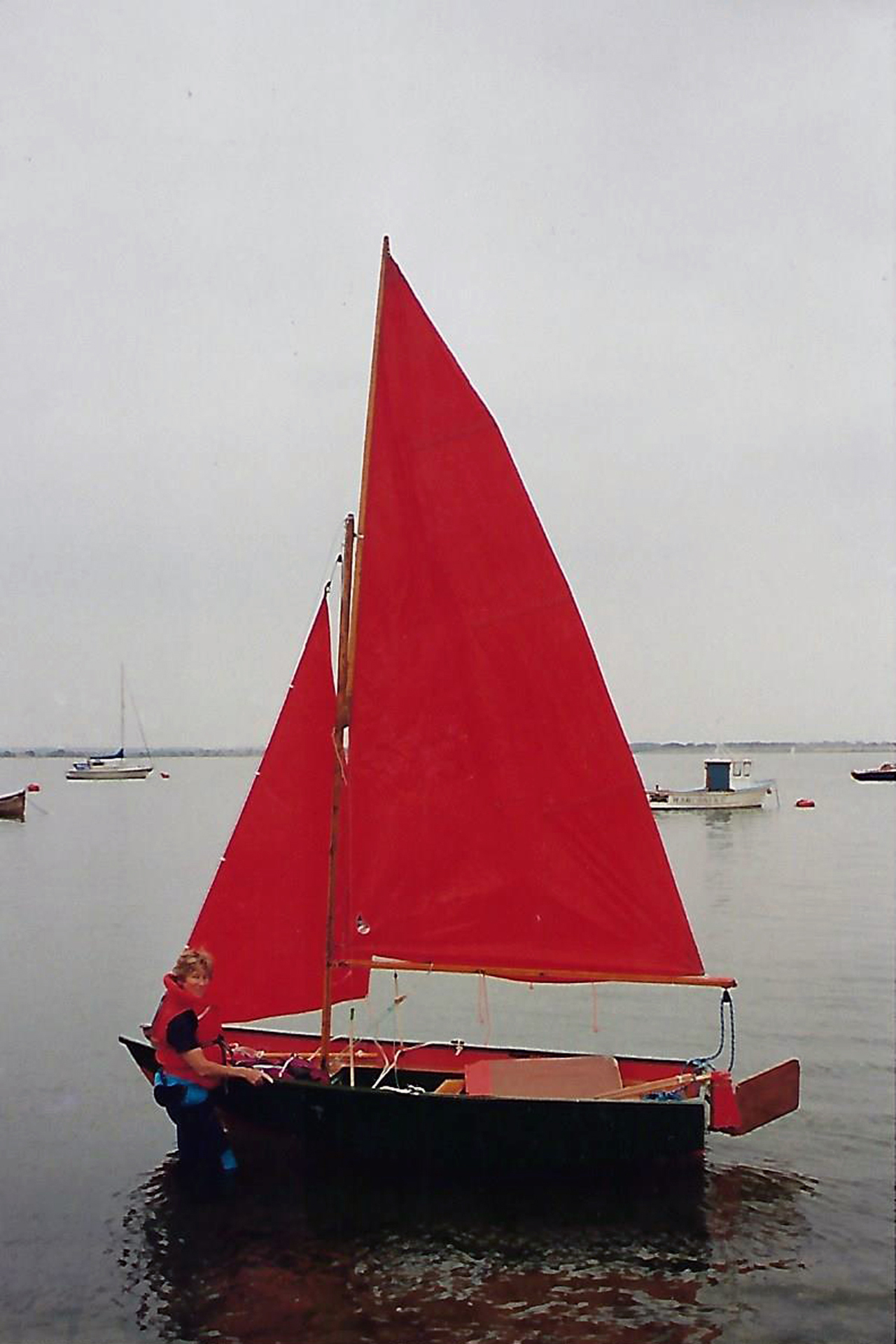 1973
Wood hull built by Unknown builder.
2019
Click to expand
This boat was advertised for sale for £200 , details were:
She was rebuilt by a trained boatbuilder with all hull panels receiving flow-coat of West System epoxy resin.
The interior foot-well was given an 8 ounce glassfibre cloth reinforcement and non-slip top-coat.
Stem/keel brass strip bedded-in with glass-filled epoxy resin.
Stainless steel, self-bailer fitted.
The foils were also reinforced with glass-filled Epoxy resin. New tiller fitted.
Standing rigging has been stored for several years. Sails likewise, serviceable condition.
Spars (

Gunter

mast, wooden gaff and boom) and hull are in good condition. Spars have full suite of sail controls (Cunningham, inhaul/outhaul).
Paint/varnish spots on hull/spars could be touched up for the coming season – see photos.
Racing Record -After the rebuild the boat won the annual Ladies Race at the Marconi Sailing Club on the Blackwater Estuary, East Coast.
Trolley - Galvanised trolley included – requires new tyres.
Contact Fabian King, 07791 093 204 , Exeter, Devon. EX5 postcode
She was sold in April to three young new owners from Stoke Gabriel on the river Dart.