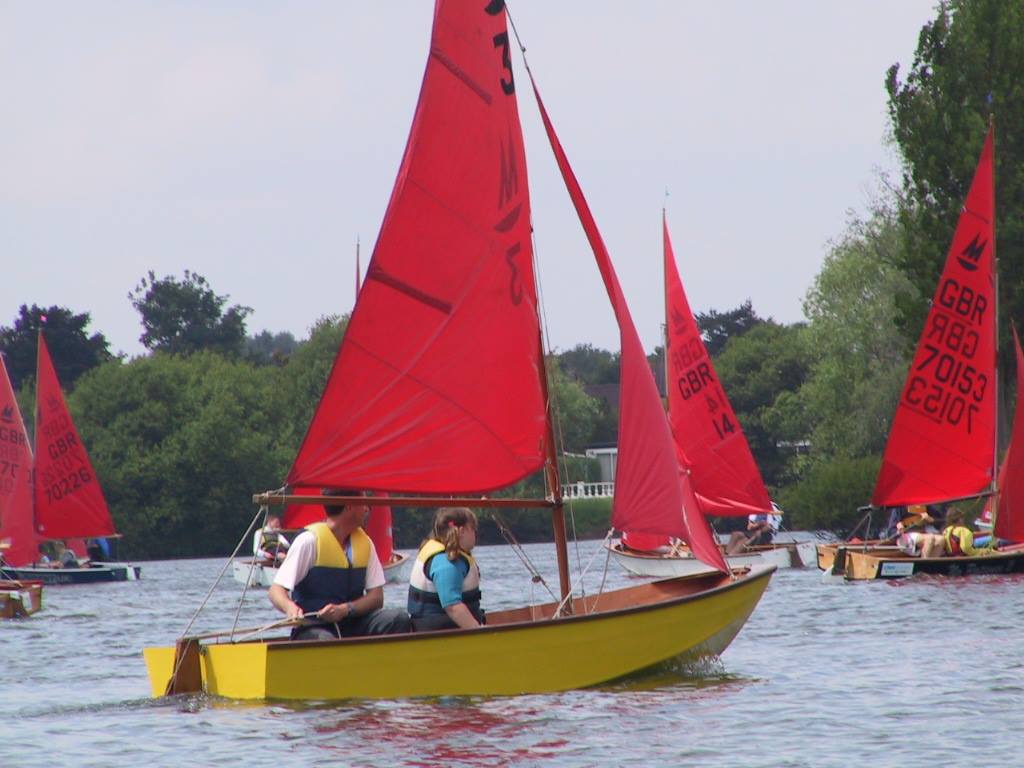 1962
Wood hull built by an un-named student .
This was one of the prototypes, hence the build date before the launch of the class in 1963. Barry Bucknell takes up the story
".......To see if anyone, with no experience and no garage, could build a Mirror, I produced a makeshift building shed by flinging a sheet of Polythene over hoops of 2ft x 1ft timber stuck into my lawn. This was promptly blown down, but with the addition of two guy lines it stayed up and the kit and instructions were handed to a student whose hands had never touched a screwdriver. It was the worst winter in history. Snow piled up high round the Polythene igloo, but with a tape recorder and electric fire going full bore, Mirror No. 3 was built and looked remarkably good. In fact, I subsequently toured Scandinavia with "Dingbat III". Some time later, standing 7ft tall on the roof of a car, it was driven into a 6ft garage. It even survived this and is still going strongly which proves a Mirror's versatility." (from How it all started)
I understand some of the photos in the Bell Woodworking build instructions are of a Mk.1 Mirror and these are of number 3 when it was being built in Barry Bucknell's back garden.
2000 (?)
She underwent a long restoration by Paul Cooke
2003
2009
was displayed at the 2009 Mirror Worlds.